Have you recently come to the conclusion that you are ready to take the next step towards hiring an Interior Designer? You've done your research, you've set up a couple of interviews with local designers, and you've armed yourself with the Questions You Should Ask Your Interior Designer , but – have you given any thought as to what your designer may ask you?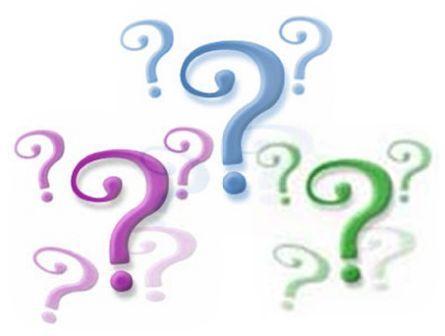 Yep, your designer will have questions of their own which help them in determining not only if they are the right person or firm to help you, but it also equips them with a better understanding of the project at hand so they can bring all the needed elements to the table, such as; budget constraints, building codes, necessary documents, sub-contractors, etc.
By asking you a few basic questions, your chosen Interior Designer will be better prepared to answer your concerns, as well as compiling a plan that will ensure a successful design.
What Your Designer May Want to Know …
What is the function or purpose of the space to be designed? Are you wanting a Kitchen Design? Then, of course, the main function is obvious. However, if you'd like a re-designed family room for entertaining guests versus just a place to hang out and watch T.V., then you'll want to convey to your designer the main purpose for the room will be to entertain guests.
Will your space be multi-functional? Does your office double as a Library? Maybe your studio is also your Child's Playroom? If there is a second or third function to this space your designer will create a plan that unifies the room for all it's uses.
How much traffic will the room get? The flow of traffic to any one area is always a consideration. Perhaps you'd like to add a new Home Office, but you'd have to go through your bedroom to get there? If so, your designer may bring up concerns about the flow of traffic through your bedroom – are you sure you want potential clients checking out your comforter? However, by discussing this beforehand your designer will be able to work with you towards a solution that might work better for you.
Will other rooms / spaces be affected? Your designer will want to know what other areas of your home will be affected as this will help with their overall designing process and plan. Will your Entryway need re-designed to accommodate the sitting room you are wanting to add? Those are areas that will need addressed.
Will there be a need for a new Lighting Design? Lighting will need to be a concern as it's an element that can be very room specific. Depending on the purpose of the room, you may want more ambiance lighting for the bedroom, versus fluorescent lighting that would be essential in a kitchen.
What are the electrical aspects of the space? If you were wanting to create a Home Theatre, would your designer need to bring the room up to code or have additional electrical components installed? These considerations will add to the bottom line of your budget, so your designer will want to be made aware of these extra costs to figure into your budget.
Are there special elements you must have? For example, you really want to incorporate an element to store all your old vinyl records, or a place to house your Marilyn Monroe memorabilia. If you have collectibles that you want showcased or hidden, letting your designer know this beforehand will allow it to be integrated at the beginning of the plan, versus trying to figure it out after the design is completed.
Do you want the space expanded or contracted? Perhaps you'd really love your Dining Room re-designed, but what you really have in mind is to make it a larger space. Your designer will need to be aware of your desire to increase or decrease the space so appropriate steps can be figured in.
Are you trying to achieve a particular mood for the room? Your designer will be able to tell from your chosen designing style the basic appearance you are striving for, but be sure and let them know your thoughts on the actual mood you are trying to achieve, as well. For instance, you may like the look of a Contemporary Interior Design, but the mood – or feel – you are actually trying to achieve is more of a romantic English Country Interior Design.
What is your budget? This should probably be the number one thing on the list – starting with finding out how much will your Interior Designer Will Cost. It's very easy to get carried away and exceed spending limits. By discussing your budget with your Interior Designer you will have someone else in your corner to help you plan accordingly so you can get the end results you desire.
Communication is Key
Hiring an Interior Designer can be one of the most rewarding decisions you will ever make. When the designer and client know what to expect from each other from the onset, the results will be nothing short of spectacular and enjoyable. Failure to communicate should never be the reason you aren't 100% satisfied with your finished project.
To learn more about reaching an Interior Designer in your area, please visit our interior designer directory. To gain insight on all the designing options available to you, check out our interior design ideas and photo Gallery where inspiration awaits on every page.